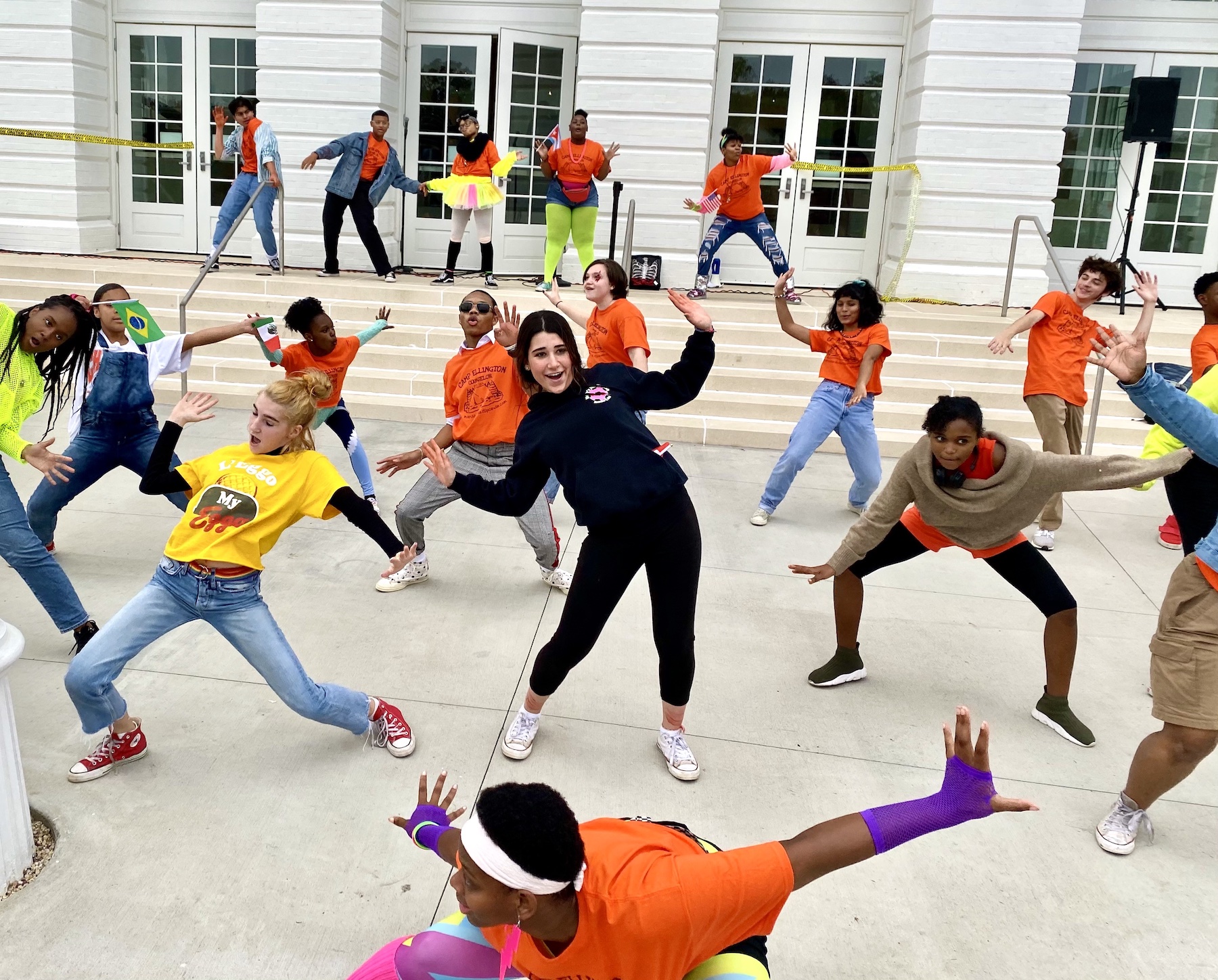 March for the Arts, is the

Duke Ellington School of the Arts annual Theatre
Fundraiser.
Why do we fundraise?
In the Theatre Department, students aren't just taught how to act. They are taught how to create the stories they want to see. They are given the tools to shape the world around them with their art. Ellington relies on the generosity of parents and donors to ensure that our students receive the highest level of pre-professional training and performance opportunities. Donations enable them to create sets, craft costumes, power technical capabilities, hire additional instructors, and fund classes with Master Acting Teachers like the renowned Professor Vera Katz.

TO SUPPORT YOUNG THEATRE ARTISTS
DONATE TODAY!
MARCHFORDESA.FLIPCAUSE.COM
Duke Ellington School of the Arts
Facebook Live
DukeEllingtonDC
How would you like to support?
Photo Gallery